At Bow River Solutions, we take a holistic approach to data consulting. Our team of experts has a deep understanding of the business intelligence landscape, offering tailored solutions that will help your organization make strategic decisions and propel long term growth.
Areas of Expertise
Bow River Solutions has a wide array of expertise in data solutions, offering a customized, vendor-agnostic approach that matches the unique needs of our clients.
Business Intelligence
Extracting actionable insights from data that fuel informed decisions and drive business success
Predictive Analytics
Harnessing data and statistical techniques to forecast future outcomes, enabling proactive decision making.
Data Management
Storing, organizing, protecting, and ensuring data quality and accessibility.
Digital Transformation
The strategic integration of digital technologies, process, and culture to drive innovation, efficiency, and better customer experience.
Artificial Intelligence
Enabling systems to learn on their own from data, improving performance with minimal human intervention.
Robotic Process Automation
Using software bots to improve business processes by automating repetitive tasks, streamlining workflows, and increasing efficiency.
Our Process
Bow River Solutions will work with your organization from start to finish on data projects of all sizes to ensure your needs are satisfied.
1. Initial Consultation
We will sit down for an in-depth consultation with your organization to gather information on your specific needs, goals, and challenges. This will enable us to define objectives and determine if our consulting services are the right fit for your organization.
2. Needs Assessment
Next, our team will define the scope of work and perform an in-depth evaluation of your existing data landscape. We'll evaluate the quality, completeness, and relevance of your data. Work may need to be done at this stage to transform, clean, or integrate your data with other sources to maximize results.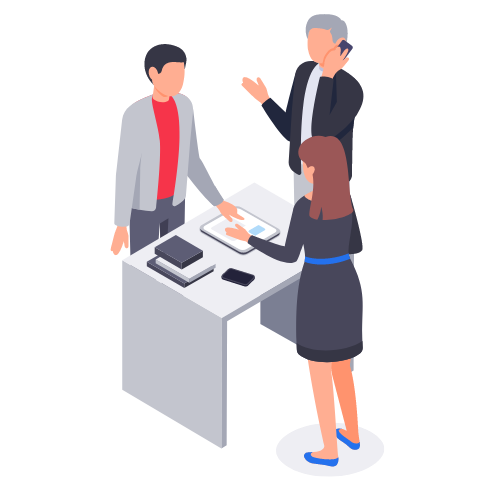 3. Strategization
With the right data in hand, we will work collaboratively with your organization to determine your analytics strategy. We will tie the data to your business objectives, determining the approach, methodologies, and technology needed to get us there. We will also select key performance indicators (KPIs), which are the metrics we will use to measure the success of the project.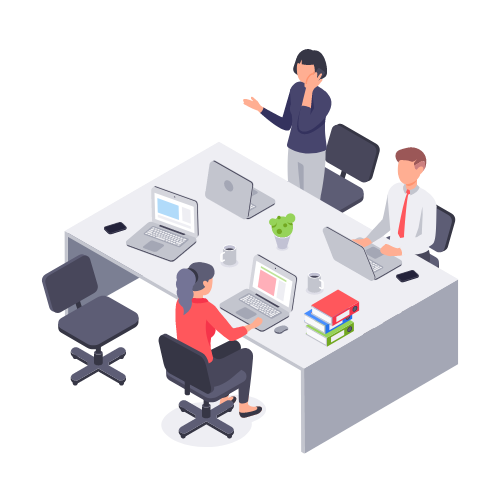 4. Solution Implementation
We will help your organization implement the right tools and technology to execute on the chosen data strategy. This may involve deploying new analytics software, integrating data sources, or setting up data warehouses/lakes.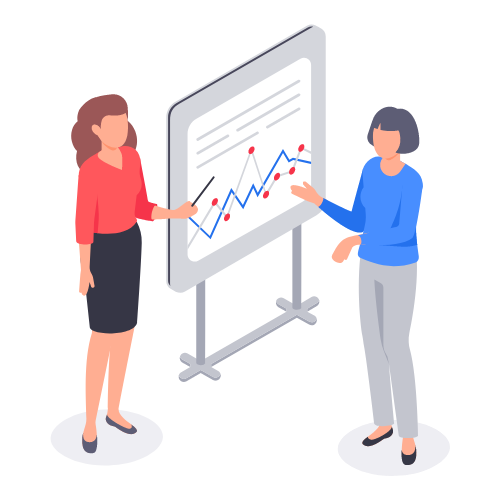 5. Visualization & Data Testing
After the right technology is implemented, our team will analyze and test the outputs to ensure the information is relevant and statistically accurate. From there, our visualization team will put the data into actionable reports and dashboards. This can be customized for different audiences within your organization.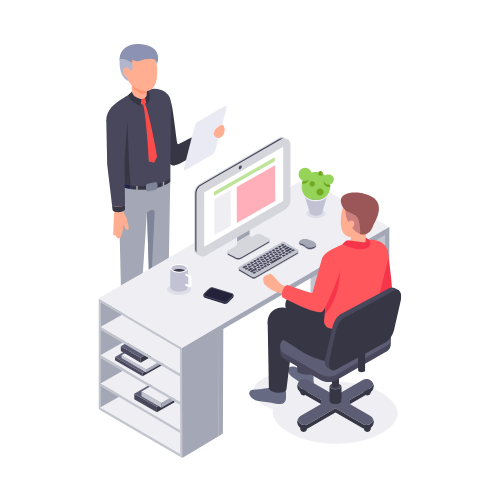 6. Continuous Improvement
Data analytics is an iterative process. Information sources change over time as business strategies change and technology advances! We aim to establish long term partnerships with our clients so we can help them as their needs evolve over time. There are many benefits to working with a provider that already knows your data landscape.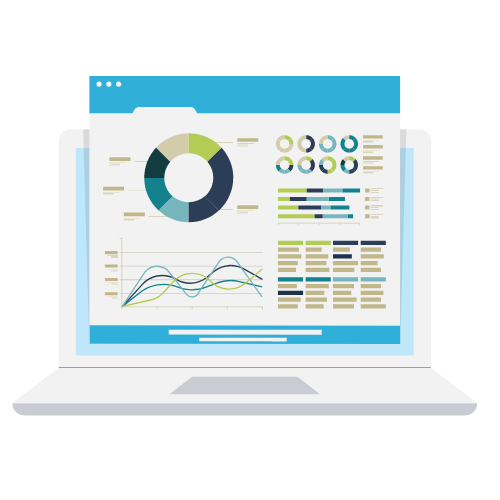 Why Invest in Data Consulting?
Data is no longer just the domain of data scientists and analysts. To maintain a competitive advantage, virtually every department needs access to timely, accurate information.
The problem? Only 3% of companies' data meets basic quality standards! And according to Gartner, 60% of companies surveyed didn't even know how much bad data was costing their business because they weren't measuring it in the first place!
As data consumption increases every year, internal resources at many organizations struggle to keep up with data siloes and providing employees with timely, accurate information. There is no small cost to this - it's estimated that the average enterprise loses $12.9 million dollars a year to poor data quality!
Bow River Solutions specializes in helping organizations master their data infrastructure, establishing best practices and finding efficiencies that boost margins and mitigate risk.
Reach out to our team below for a free consultation.